Homicide Lawyers in Melbourne
Legal Representation for Manslaughter or Murder Charges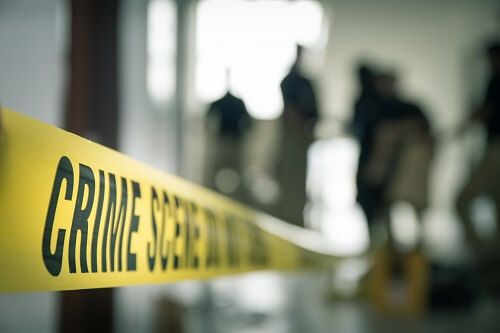 A homicide charge is extremely serious and conviction can impact every area of your life. It is in your best interests to immediately contact a lawyer with experience in this area of the law, as soon as you learn you are under investigation. At Funk, Szachacz & Diamond, our homicide attorneys in Melbourne provide quality legal services with the highest level of professionalism, integrity, and ethical standards.
Please contact our firm at (321) 360-4446 to speak with an attorney about your situation.
Types of Homicide Charges
Homicide is the unjustified killing of a human being. Homicide can be classified as murder or manslaughter.
Under Florida law, there are three degrees of murder. Murder in the first degree is either classified as "Premeditated Murder" or "Felony Murder."
Felony murder is committed when someone kills another person during the commission of one of the following felonies:
Arson
Sexual battery (rape)
Robbery
Burglary
Kidnapping
Escape (from detention, arrest, trial or punishment)
Aggravated child abuse
Aircraft piracy
Use of a destructive device (bomb)
Carjacking
Home invasion robbery
A person can be charged with felony murder even if he or she did not personally kill the victim if the defendant intended to participate in committing the felony that involved the victim's death.
Murder in the first degree is a capital felony. Florida has the death penalty and the State Attorney's Office determines if execution is a sanction for a first degree murder. The only other penalty available is life in prison without parole.
Degrees of Murder
While any manslaughter or murder charge is serious, there are differences in the charges and penalties for each type of crime. It is possible to be charged with murder in Florida, even if you did not kill the person or intend to kill anyone, but were involved in a felony that resulted in a death.
In Florida, homicide may be charged as:
Murder in the First Degree – Premeditated killing or a death that results from the commission of another felony, such as kidnapping, sexual battery, carjacking, or drug trafficking. This is a capital felony and may result in the death penalty.
Murder in the Second Degree – Unjustified killing perpetrated by "an act imminently dangerous to another and evincing a depraved mind regardless of human life," but is not premeditated. This charge can also apply when a death is caused by the commission of a felony. Murder in the second degree is a first degree felony.
Murder in the Third Degree – Occurs during the commission of a felony not covered under first or second degree murder charges. This is a second degree felony charge.
Manslaughter – Unlawful killing that does not fit the definition of murder. Manslaughter refers to killing another person where neither premeditation or a "depraved mind" were involved. The charge is a second degree felony, while aggravated manslaughter is a first degree felony.
Regardless of the type of homicide charge you are facing, the consequences can be serious. Even if you are released from prison, the ramifications of the conviction will follow you for the rest of your life. If you are arrested for manslaughter or murder, you should not hesitate to contact a homicide attorney before any questioning.
Melbourne Lawyers Defending Homicide Charges
Every attorney at Funk, Szachacz & Diamond has the common background of the highest level of recognition by the Florida Bar for competence and experience in criminal law. Our Board Certified Melbourne homicide attorneys zealously defend our clients. We have represented prominent people and families in the legal political, and business communities.
Please contact our firm at (321) 360-4446 to speak with an attorney about your situation.