Melbourne Firearm Crimes Attorneys
Legal Representation in State & Federal Court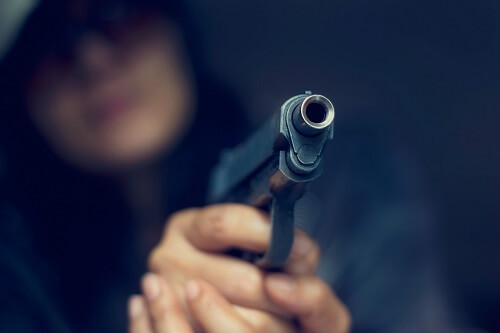 Any firearm charge is extremely serious and carries significant penalties, if convicted. For this reason, it is in your best interests to contact a lawyer with specific experience in the laws regarding weapons.
Under Florida law, most firearm crimes are felonies. Often, a firearm charge is associated with another criminal charge, such as aggravated assault, aggravated battery, robbery, murder, or other charges.
We represent clients charged with firearm crimes, such as:
Unlawful possession of a firearm
Carrying a concealed weapon
Unlawful purchase or sale of firearms
Possession of an illegal weapon
Possession of a firearm in the commission of a crime
Brandishing a firearm
Unlawful discharge of a firearm
At Funk, Szachacz & Diamond, our firearm crimes lawyers in Melbourne are all Florida Bar Board Certified attorneys with extensive experience representing clients in cases related to firearms.
If you have been charged with a firearm crime, call (321) 360-4446 to discuss your case with an attorney.
Florida Gun Crime Penalties
Florida has mandatory minimum sentences under the state's 10-20-Life law. If a firearm is brandished during the commission of a crime, the defendant may face a mandatory minimum sentence of 10 years. When the firearm is discharged in the commission of a crime, the defendant may face a mandatory 20 years in prison. If the gun injures or kills someone, a conviction can result in a sentence of 25 years to life.
Due to the serious nature of a firearm charge and related criminal charges, you should not hesitate to seek the advice of experienced Melbourne firearm crimes attorneys. In some cases, firearm charges are prosecuted in federal court. Our lawyers represent clients charged with firearm crimes in state court, federal court, and appellate court.
We encourage you to contact us at (321) 360-4446 for advice that is specific to your situation.