Melbourne Drug Crimes Lawyer
Fighting Possession, Manufacture, Distribution, & Trafficking Charges in Florida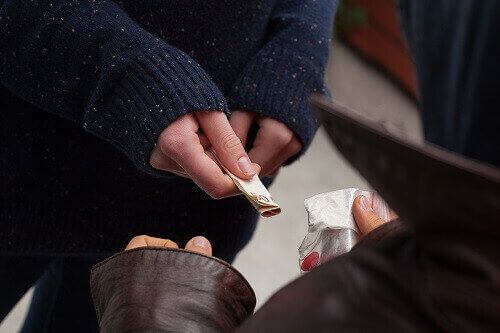 Facing a drug charge is a frightening and overwhelming experience. Your freedom is in jeopardy, so it is important to ensure that your rights are protected at every stage of the process. Be sure to review your Miranda Rights and contact a drug charges attorney before speaking with the police. At Funk, Szachacz & Diamond, our Melbourne drug crimes lawyers are all Board Certified lawyers.
Are you facing a drug charge? Call Funk, Szachacz & Diamond today at (321) 360-4446 or contact us online to schedule a meeting with our Melbourne drug crime lawyer!
Florida Drug Crimes
In Florida, drug crimes include possession, manufacture, cultivation, distribution, or trafficking of a controlled substance. This may include illegal drugs, such as marijuana, cocaine, methamphetamines, or heroin, or prescription drugs, such as painkillers, without a valid prescription.
Drug charges, such as:
Drug Possession – Drug possession is a charge that involves possession of a drug for personal use. The person did not manufacture, distribute, or sell the substance. Possession may be a misdemeanor or felony charge, depending on the amount, type of drug, and other factors.

Drug Manufacturing & Cultivation – People may be charged with manufacturing illegal drugs, such as methamphetamine or cultivation for illegally growing marijuana. Involvement in any part of the production process could result in felony charges.

Drug Trafficking & Distribution – The specific charges depends on the type and amount of drug. For a minor offense, possession with an intent to sell may be a misdemeanor charge. However, this could also be a felony charge, depending on the circumstances. Drug trafficking is a first-degree felony.
The possible penalties for conviction depend on the type of drug, the specific charges, any prior convictions, and other factors. If convicted, you could face large fines, mandatory treatment, and jail or prison terms. In some situations, mandatory minimum sentences may apply.
What Is the Mandatory Minimum Sentence for Drug Possession in Florida?
In Florida, the penalties for drug possession vary depending on the amount of drugs that were in your possession:
First Degree Misdemeanor Possession: the penalty for this charge is up to one year in jail plus court costs
Third Degree Felony Possession: the penalty for this charge is up to five years in prison
First Degree Felony: the penalty for this charge is up to 30 years in prison and up to $250,000 in fines
Our Melbourne drug crimes attorneys provide legal representation for all types of felony and misdemeanor drug crimes. There are a number of possible defenses for drug crimes. Our Board Certified attorneys work together on every case. You can count on them to defend your drug charges. We can investigate your case to prepare the most effective defense with the highest level of professionalism and ethical standards.